"Rezoning NYC through Big Data: Phase I"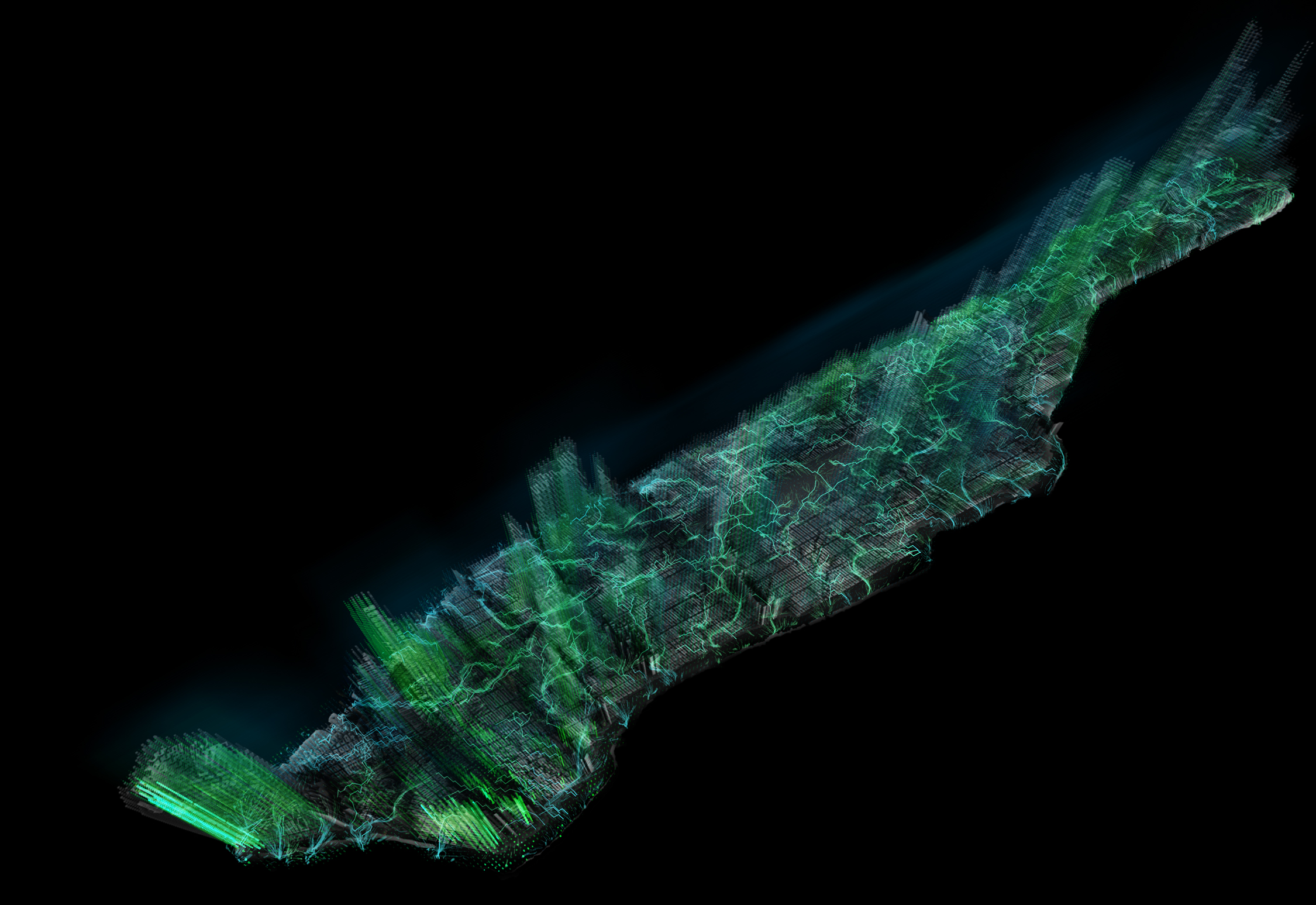 "Rezoning NYC through Big Data: Phase I" by e (eiroa)-Architects; Design Principal and Research: Pablo Lorenzo-Eiroa; Designers and Research: Alejandro Mieses Castellanos, Tamara Orozco Rebozo, Francis Egipciaco Cruz, Linnette Guitierrez Ortiz USDA-CIG-69F35217-268
e-Architects Rezoning NYC through Big Data AI is a comprehensive multidimensional information interface and design model project that entails several information topological levels. These multidimensional topological levels of information includie: environmental simulation; natural and artificial ecoloical identification, mapping and mitigation; traffic optimization and delivery optimization using superblocks through neural networks AI; participatory city wide 3d scanning; thermal readings. The multiple parallel projects process paralle information through a multiplicity of algorithms, simulations and computations to propose a dynamnic participatory authority interface to regulate real time through a blockchain technology how the City of New York may inform demolition to recover latent ecologies, and to promote ecological sustainable growth for NYC 2050's target. In parallel and in a correlational mode, the mutiple processes inform each other as well as identify bifurcating projects, from interfaces, virtual reality navigations, to participatory citizenship information.
The project using Artificial Intelligence AI Neural Networks, Big Data, Simulation and API, Applied Research is to be included in a peer review paper publication. It was spoken about in multiple media. The project has been published partially in several peer review publications. The project was presented to the Department of Transportation New York City Presentation to the DOT Commissioner, August 2018. 1 month later Amazon Headquarters were allocated in a site similar to were e-Architects identified as optimized delivery node for NYC. More information to follow.
e(eiroa)-Architects "Rezoning New York City through Big data" exhibition proposes a new means of understanding cities globally in relation to the anthropocene, avoiding a separation between city and environment. The zoning project is an innovative means to understand City Planning and Urban Zoning, proposing a new fluctuating participatory democratic platform-system to regulate real time the relationship between architecture, the city, geology and the environment. The zoning proposes a virtual fluctuating building envelope that changes real time in relation to the built city and how it affects its environment. Issues such as the geological components below a city, the suppressed ecologies that usually cities try to cover, the hidden basins, the channeled rivers, the below grade topography, the heat island effect generated by buildings, the vortexes and wind patterns informed by buildings, all these conditions are gathered, mapped, calculated and measured and inform the zoning project through various means. Big Data gathering, processing and modeling informs the zoning project. The project develops also an open participatory platform in which zoning is informed by civic interests in coordination with environmental forces. Each time a building is developed following parameters in the zoning, it will inform and modify the environment. This cycle of continuous information feedback develops a robust modeling system that is actualized real time, balancing air rights and ownership in relation to environmental interests. Land ownership is seen as an integral civic responsibility in terms of a shared common environmental interest that affect the entire world, therefore air rights based on lot ownership are kept but transferred real time without compromising real estate depreciation and interests, but build up to a common global interest that does not distinguish between center and periphery, between city and environment or between income levels.
This is an ongoing ecological research-project that started back with tested experiments such as built park in Buenos Aires (1999), a proposal for the Rio de la Plata Bay (Ecoinduction 2011), a proposal for New York City's JFK airport expansion restoring the repressed ecologies of Jamaica Bay (2011), and that since 2002/2004 is understanding architecture's expansion as space-environment modeling space and environments topologically through fluid dynamic simulation and Big Data processing.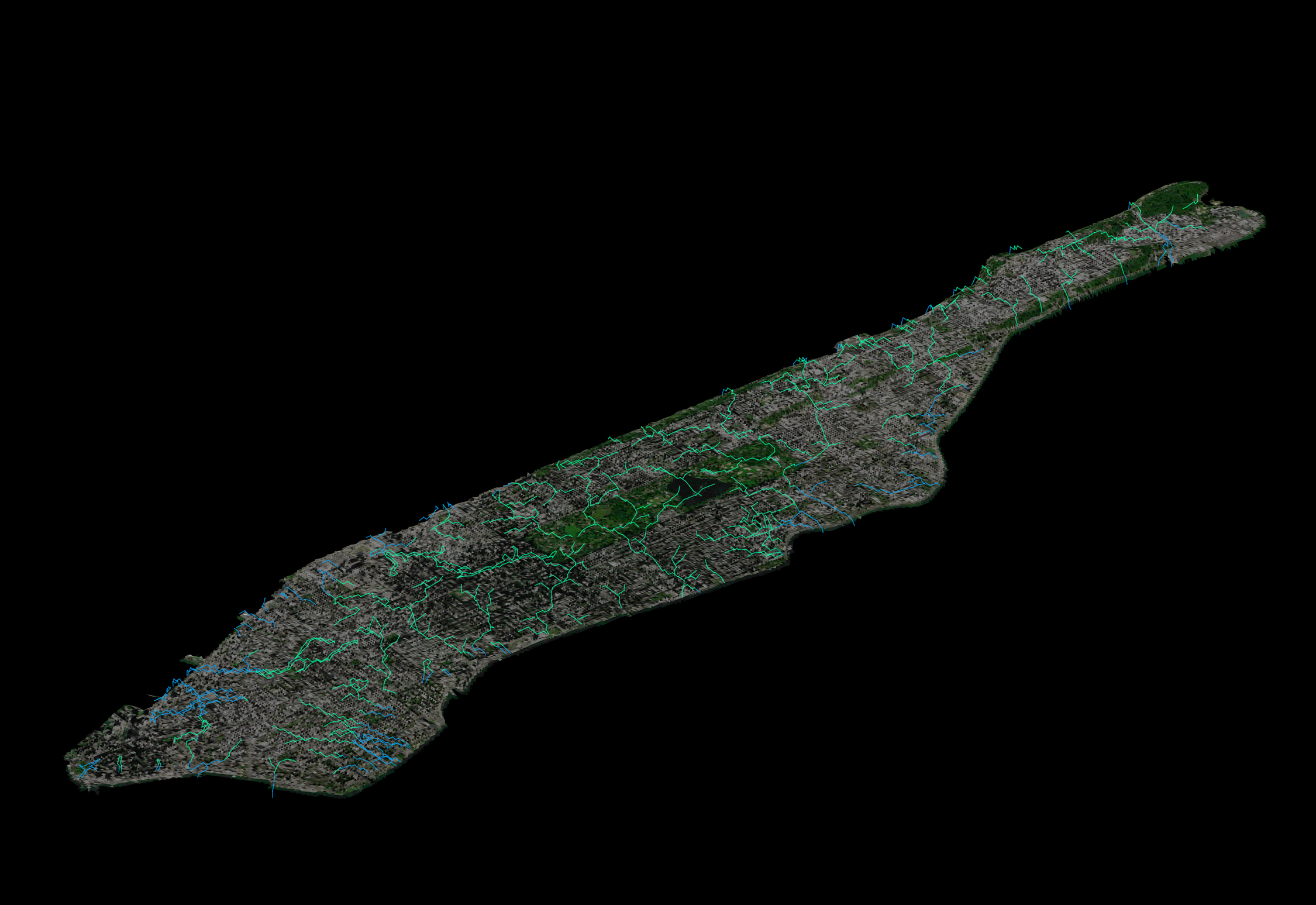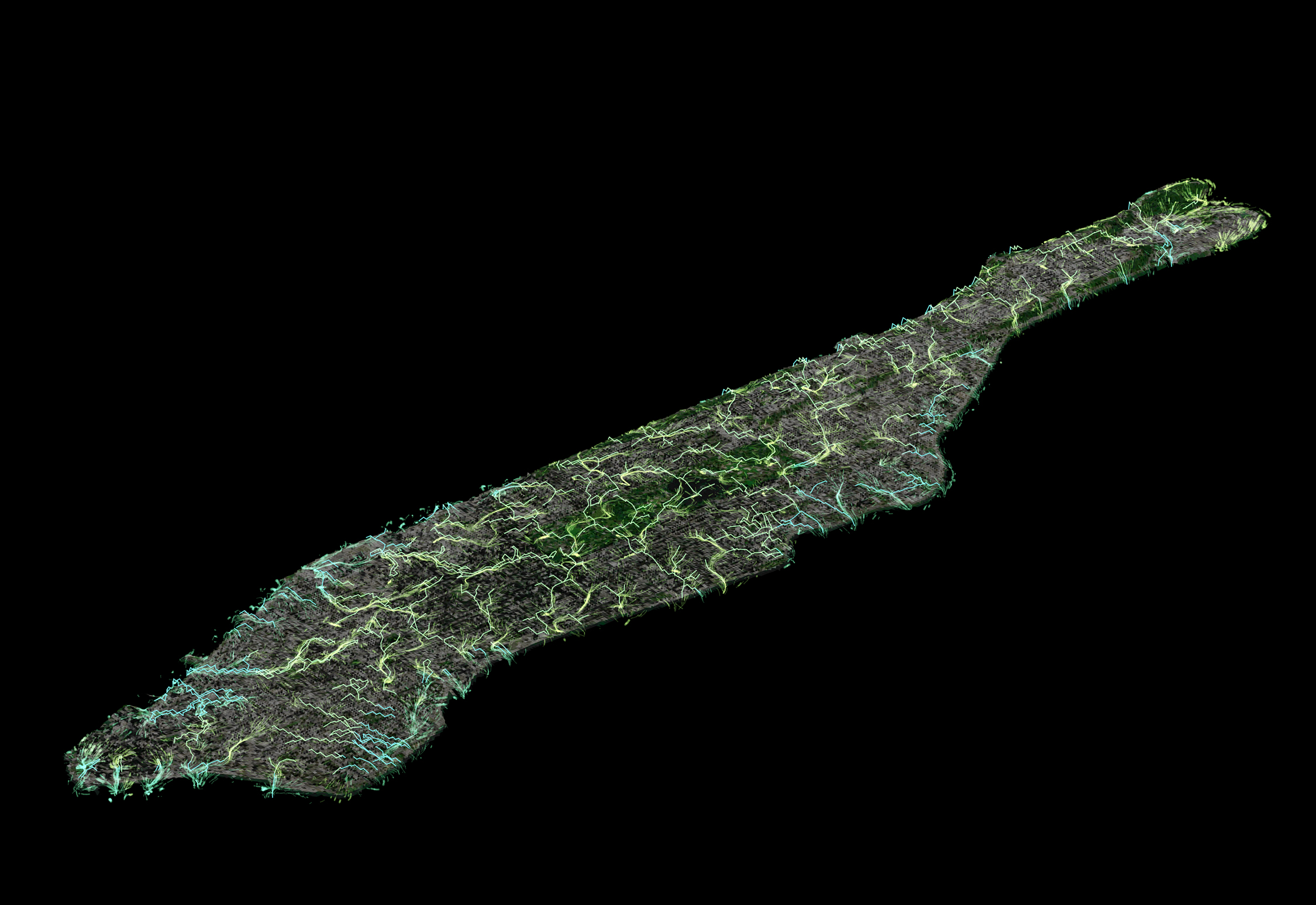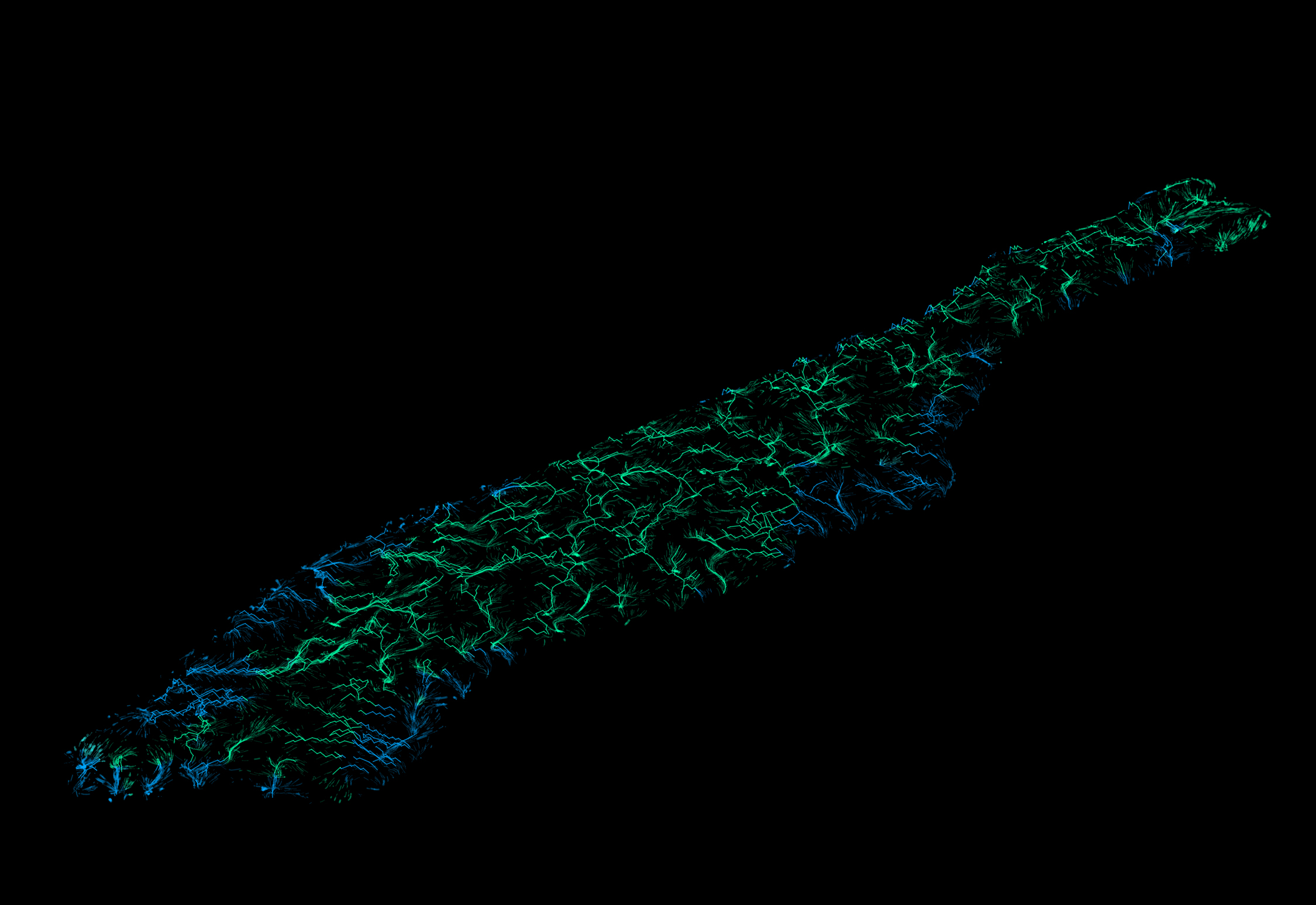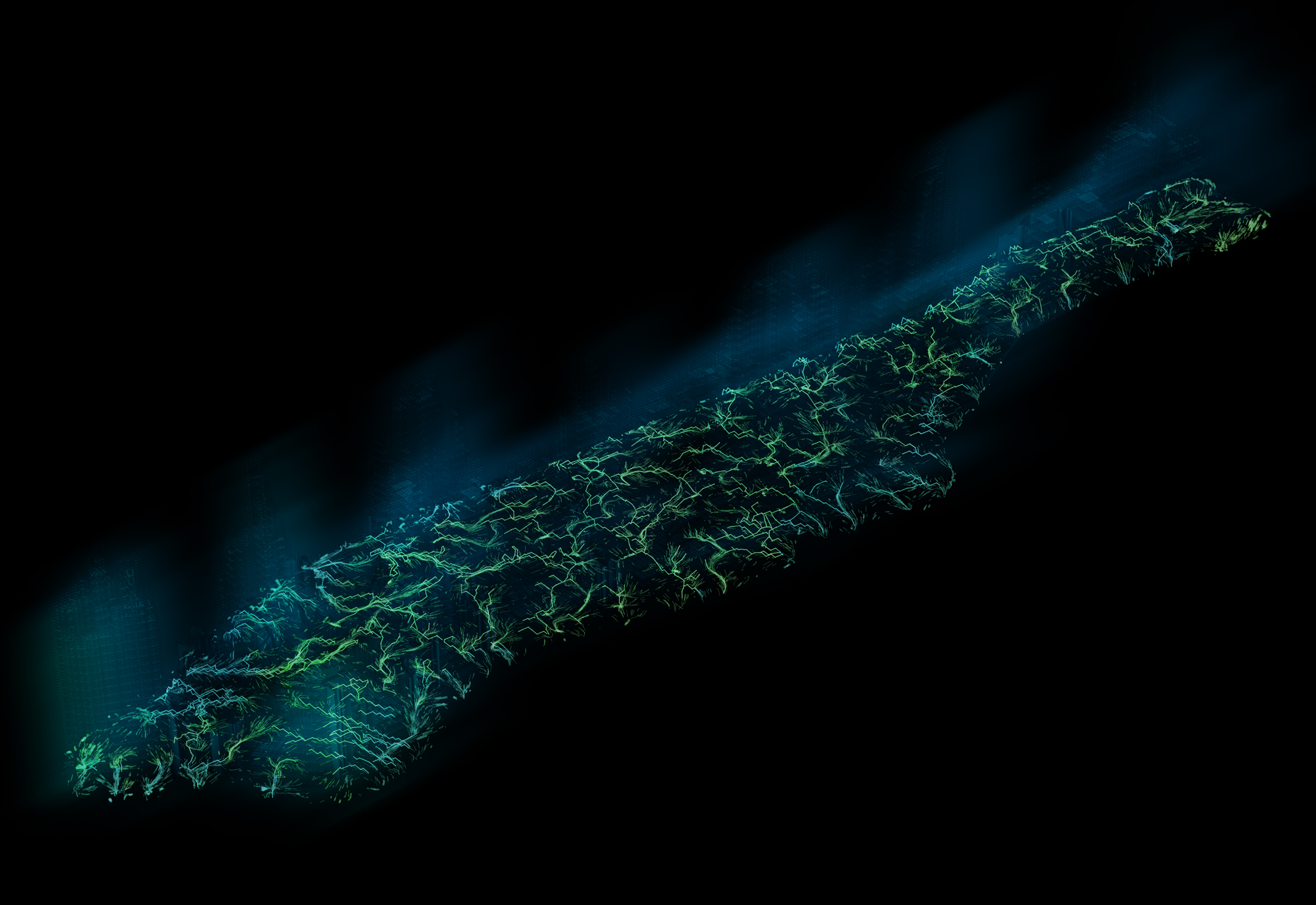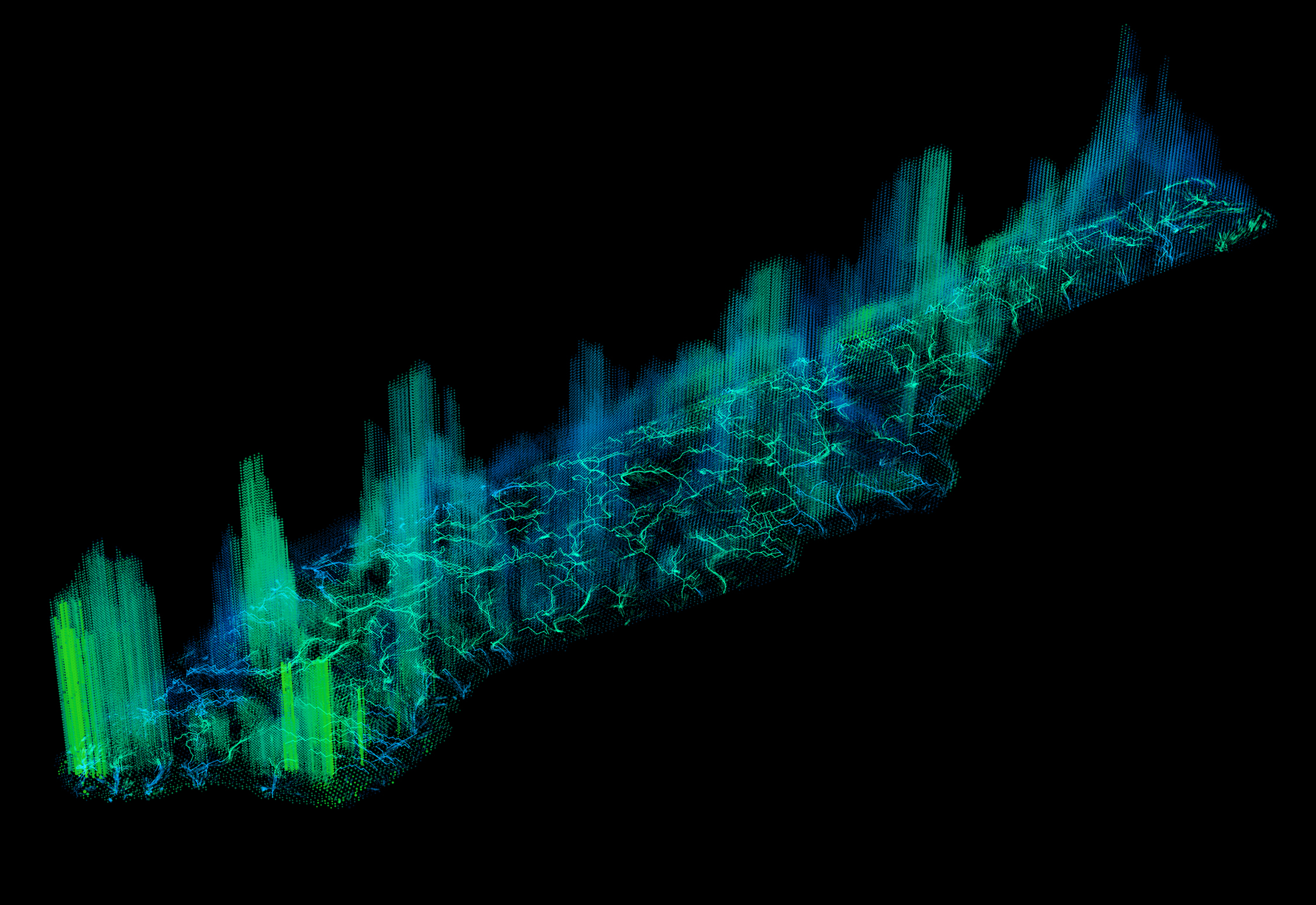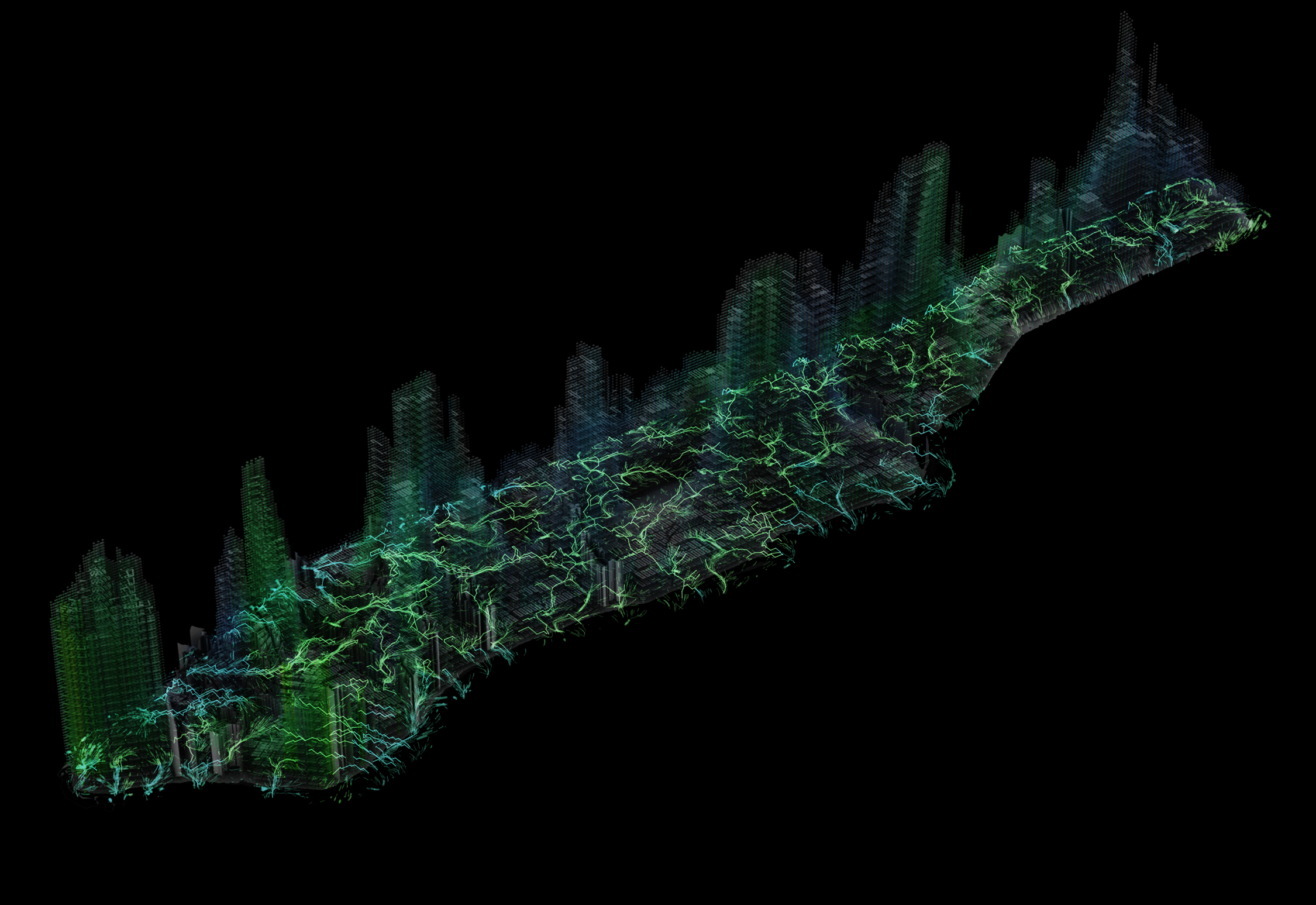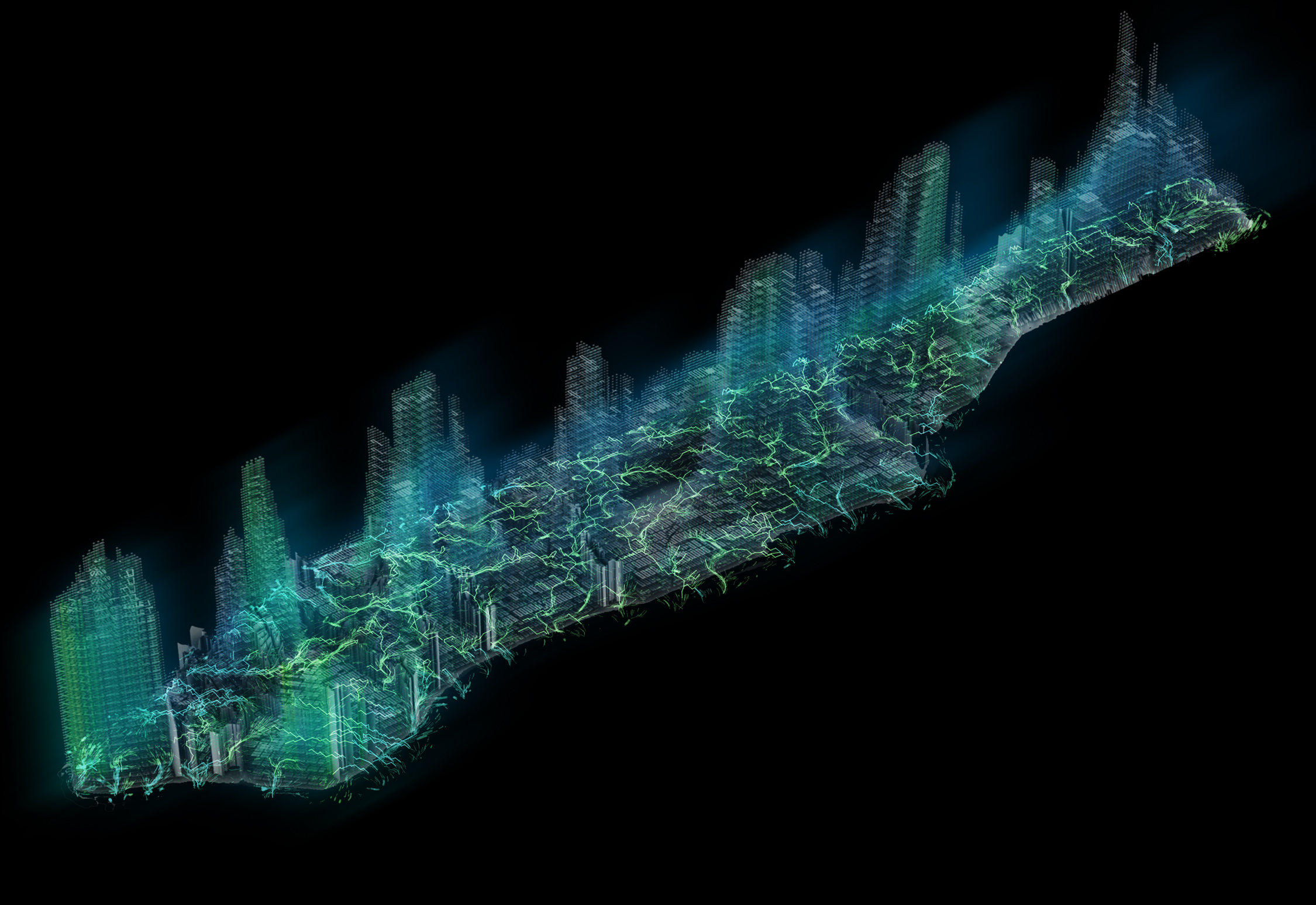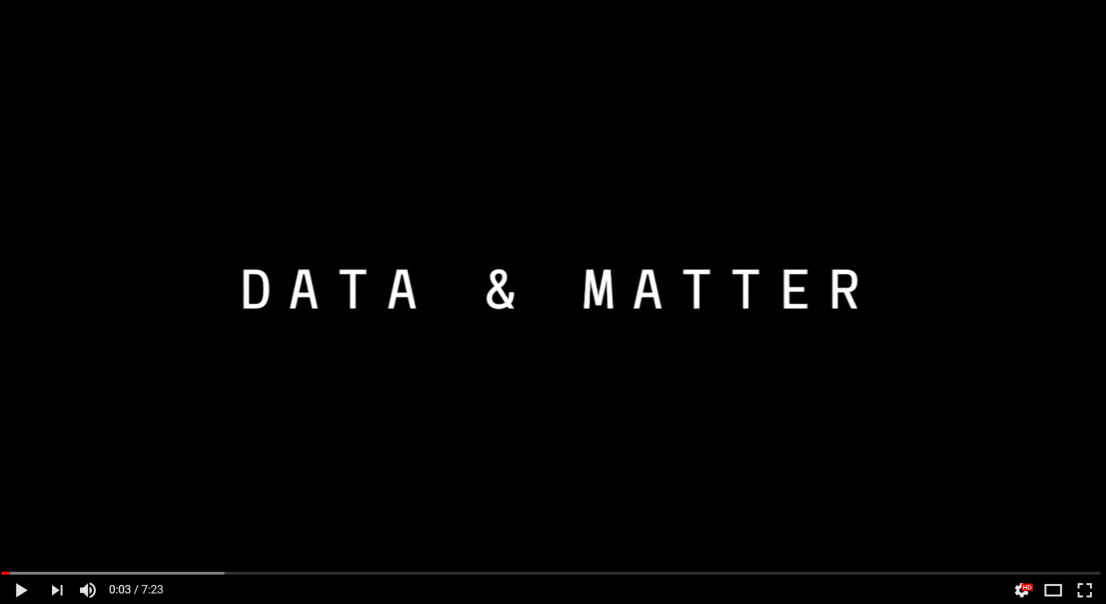 2018-05-24/25/26/27 e (eiroa)-Architects has been invited to participate of the XVIth International Architecture Exhibition, La Biennale di Venezia, 2018; "Freespace" Venice Architecture Biennale La Biennale Di Venezia, 2018 collateral event at Palazzo Bembo "Time Space Existence" in the group exhibition "Data and Matter" curated by Marcella Del Signore, Nancy Diniz, Frank Melendez. Group Exbhition "Rezoning NYC through Big Data" by e (eiroa)-Architects; Design Principal and Research: Pablo Lorenzo-Eiroa; Designers and Research: Alejandro Mieses Castellanos, Tamara Orozco Rebozo, Francis Egipciaco Cruz, Linnette Guitierrez Ortiz USDA-CIG-69F35217-268 (temporary image below WIP). Official Exhibition Opening is on May 26 and 27 Palazzo Bembo, Canal Grande, Venice, Italy. Catalog publication and book publication 2018
e-Architects "Rezoning New York City through Big Data", as part of "Data and Matter" group exhibition curated by Marcella Del Signore, Nancy Diniz and Frank Melendez, in "Time Space Existence" curated by Foundation GAA-European Cultural Centre, Palazzo Bembo, Collateral Event XVIth International Architecture Venice. Riva del Carbon # 4793, 30124 Venezia, Italy. May 26 - November 25th 2018. Participants include: Ila Berman, Mona El Khafif, Marcella Del Signore, Steven Beites BBDE; University of Virginia, New York Institute of Technology, Ryerson University / Carla Leitao and Ed Keller,
AUM Studio, Rensselaer Polytechnic Institute and Parsons School of Design / Elena Perez Guembe and Rosana Rubio Hernandez, Rensselaer Polytechnic Institute / Jason Kelly Johnson + Nataly Gattegno
Future Cities Lab, California College of the Arts / Gyungju Chyon and John Stanislav Sadar, Little Wonder Studio, Parsons School of Design and Swinburne University of Technology / Mara Marcu, Ming Tang, and Adam Schueler
University of Cincinnati / María Fullaondo and Lee-Anne Khor + Diego Fullaondo and Ciro Márquez, Monash University + Deakin University / Marcella Del Signore and Cordula Roser Gray,
New York Institute of Technology and Tulane University / Michael Szivos, SOFTlab Studio, Pratt Institute / Nancy Diniz, Frank Melendez and Christine Marizzi, Augmented Architectures Studio
Rensselaer Polytechnic Institute, City College of New York and Cold Spring Harbor Laboratory/DNA Learning Center / Pablo Lorenzo-Eiroa, Alejandro Mieses Castellanos, Tamara Orozco Rebozo, Francis Egipciaco Cruz, Linnette Guitierrez Ortiz, e(eiroa)-Architects, The Cooper Union / Wendy W Fok
WE Designs Studio, Parsons School of Design