NATIONAL COMPETITION FOR COASTAL PARK SAN FERNANDO CLUB DE VELEROS BARLOVENTO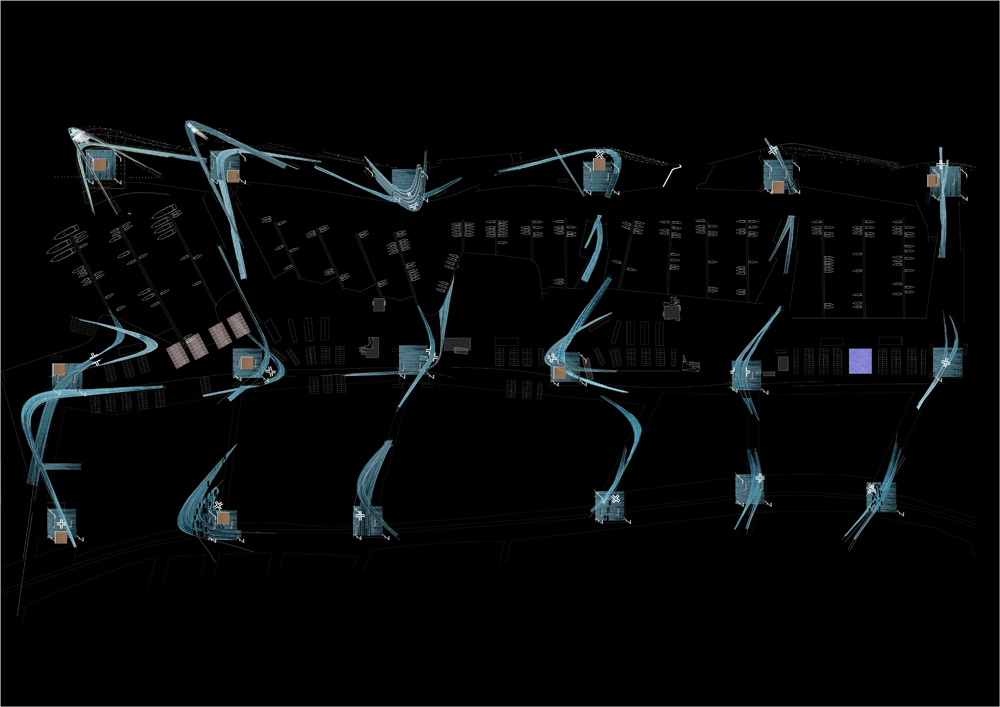 INTERNATIONAL PRELIMINARY PROJECT COMPETITION FOR A NAUTICAL PARK
PUBLISHED IN COMPETITION CATALOG:

LANDSCAPE AS ARCHITECTURE FEEDBACK BETWEEN SYSTEMS
Using research based on environmental dynamics in Mr. Lorenzo-Eiroa's graduate thesis at Princeton and research developed with students in ARC 177 at the Cooper Union, the project establishes a series of dry docs plazas, that as artificial anchors develop by different means the landscape strategy. This landscape architecture proposal basically combines tactics and strategy by setting up a predeterminate ideal cartesian grid which becomes unstable as the park negotiates contextual tensions. By inducing sedimentation in the River, some of these plazas affect the environment developing natural beaches out of a feedback process. By these means the project works at multiple levels of meaning: first a Kantian Cartesian overall organizational grid striates and territorializes the landscape, second the intersections become unstable by negotiating between local tensions; third, by inducing sedimentation on the coast, an design by an artificial ecology is developed by feedback; fourth the intersections are re-connected indexing a broken relationship between the localized negotiations and their desire to reconstruct their ideal grided systemic organization. Therefore a dialectic formal organization results as a synthesis of the combination of these two opposite design strategy and tactic, that are confronted, contradicted but synthesized in a systemic (not continuous) overall but non-fragmented landscape architecture proposal.